September 2023
Aries (march 21 – April 19)
It is likely that you have fireworks in your partner when the fiery planet Mars enters Libra, your horoscope opposite. There may be divisive debates about the value of each person's contribution and equality, or there may be embers sexual fresh. and perhaps it is both. You could use mediation if the sparks negative. If not, have a clear plan before making any adjustments. Try your best in your current relationship if you are married. If you are single, be attentive to any news interesting in their social relations or professionals. Meanwhile, regular exercise can increase your levels of endorphins. A new regime makes you feel better.
Taurus (April 20 – may 20)
For Taurus, September is a no-brainer. On the job or due to a birth in your family circle or social nearest you can be literally surrounded by children. Perhaps, instead, you want to play. Please imaginative and have fun now. To express yourself, grab crayons, pencils, paint brushes, art supplies, musical instruments or a computer keyboard. Think again if you think that you lack creative ability. You may have a lot of inventiveness in the kitchen or in the garden. September is to celebrate your joys. Be impulsive. Think small children, puppies, kittens and other similar creatures, and emulates their behavior focused on the present.
Gemini (may 21 – June 20)
The fourth house of your letter of solar -the home and the family - is where Mercury, one of your ruling planets, dancing happily. A change is coming. You can be indecisive about a matter domestic or household. While Mercury is retrograde (until mid-September, take a moment to consider your alternatives. Avoid signing agreements of housing if it is possible. Expect delays if you are building up to the end of the month. It is also possible to take a life demanding professional, in which case spending time with his family and go back home is a welcome relief. Work from home in September can be a practical alternative while you finish a diy project or a written work, or until you're ready to return to the outside world.
Cancer (June 21 – July 22)
For short trips. long trips. Neighbors. Brothers. International connections. All of this takes place this month. Recent years have witnessed important events in your life that will come to its climax in the second half of 2023. In addition, this month marks the conclusion of a chapter before the start of a new one. A turning point came on July 18 with the New Moon of Cancer. Therefore, you're still leaving the past to the time you rejoice for the most recent changes as you feel in conflict. The key is to feel love, whether it is love of parents, brothers, girlfriends, or even a new romance or rekindled. Venus, the planet of romance and wealth, is located in the area of the self-esteem of your birth chart, solar. So accept money and love.
Leo (July 23 – August 22)
The station Leo is a little more subdued at the beginning of September which would you prefer. At the beginning of the month, Venus, the planet of money, and of love, is retrograde in your sign, which forces you to take it with calm and focus in your affairs, romantic and financial. It is said that a playwright roman once said: "you have to spend money to make money". Although it is not always the case, you might need to spend a few days before you can go ahead. This is a great opportunity to update its accounting records, filing your taxes, and preparing or reviewing your will.
Virgo (August 23 – September 22)
Do you enjoy what you see when you look into the mirror? not physically, but as a individual kind? If the answer is "yes", you should be proud of who you are and all you've accomplished. If not, September is the perfect month to take a step forward. It is your month of "me, myself and I", a time in which you can focus on to improve yourself. You are meant to serve as a Virgo. Have you ever heard the proverb "I serve, then I deserve"? It's time to enjoy the fruits of your work. Leaving aside the arguments for and focus on truly experience the love and the joys that enrich your life. Then look at how to grow those gifts.
Libra (September 23 – October 22)
The planets will advise you to prioritize and plan in September. Maybe you should go more slowly. It is also likely that you will have to face and take care of another person who is not well. Despite the fact that Mars, the planet of action, is in your zodiac sign in September, it is believed that this is a quieter months. The planetary alignment advises you to establish priorities. Listen to your feelings if you feel the urge to hibernate. If you have energy left over, proceed with caution. The good news is that this period of time is fleeting. You're well-rested and prepared to celebrate the start of the new season since the season of Libra starts September 23.
Scorpio (October 23 – November 21)
This month, the power is in the hands of a woman. You need to stop and consider your options as your boss, parent or other person influential is changing course. Venus is positioned at the top of your letter solar, so that after the change of initial direction, this could have an impact wave favorable. Their relationships with coworkers and/or your daily life will also be affected by the planetary alignment. As a result, you might have to balance their personal responsibilities and working. Fortunately, you're good with the original ideas and the collection of materials. A companion personal or professional may be able to contribute their grain of sand, making it a month busy and, at times, tumultuous.
Sagittarius (November 22 – December 21)
The Sun is prominent in your chart, solar, lighting up your person in public. You're magnetic, able to attract good energies and find your true north. In other words, the time has come to excel in the chosen field, in a position of public trust, or as a parent or grandparent. At this time do not shy away from the spotlight. You should share your story. This month, the communications are also important. You can acquire a new talent to advance your career. Or maybe this month you need to use your own skills, verbal or in writing. The publication is also present in promotional materials, articles, books, and other places such as social networks.
Capricorn (December 22 – January 19)
They are making plans for a trip. There may be opportunities for a business trip, a conference or a vacation with a specific interest. You should not escandalizarte if you are starting to feel restless and want to escape in train, boat or plane. You're not being as responsible as you, Capricorn. It's time to find another way to expand your horizons, if travel is not an option. The artistic, athletic, cultural or spiritual can be one of your liking. You should look for ways to reduce your work load. A friendly female or a monetary gift are two examples of possible forms of aid.
Aquarius (January 20 – February 18)
The theme of this month is the joint resources. Bank accounts are joint, stocks, bonds, real estate assets, business finance, retirement, taxes, and any other thing that may serve as a reservoir of personal income fall into this category. As Mercury moves through the eighth house of your astrological chart solar, that takes care of saving money for the future, you will be presented alternatives. Mercury is a planet misleading, so you should be cautious. Saturn, the Lord of Time, is a stabilizing influence, so that you can take your time when making any important decision.
Pisces (February 19 – march 20)
Since September is the Season of Virgo. The Virgo Sun, that is your sun sign opposite, is in the seventh house of your solar horoscope. Therefore, the marriage, and other contracts are subject to close scrutiny. It is likely that the discussions will focus on issues of hygiene, order, and domestic tasks. The contracts, both personal and professional, can alter the course of your life. May this month you connect or disconnect with an important person, or think of signing a major contract. You will probably have a more rational look normal in your relationship or career.

Can you help us to share?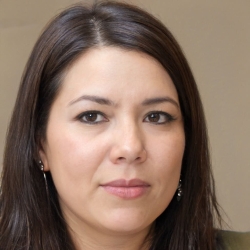 Latest posts by Hilda Duarte Vergara
(see all)